Sheba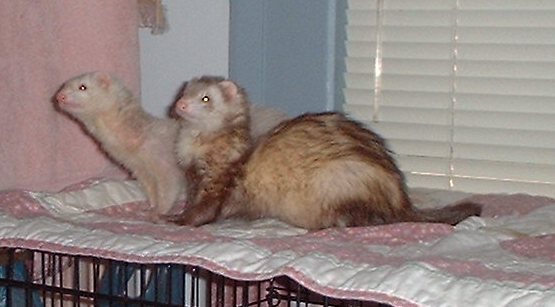 Slinka 3 year old Silver
Sheba 3 year old brown Sabel
DOB April 01, 1999

Slinka left for Rainbow Bridge on February 12, 2005
Sheba Left for Rainbow Bridge July 08, 2006


Slinka and Sheba were originally turned over to the Syracuse shelter, Slinka tends to be a bit nippy and can get in a mood to bite so they were brought here to this shelter for rehabilitation. They came to this shelter July 5, 2003.

Sheba: is terminal, she needed a Sponsor.