Sebastian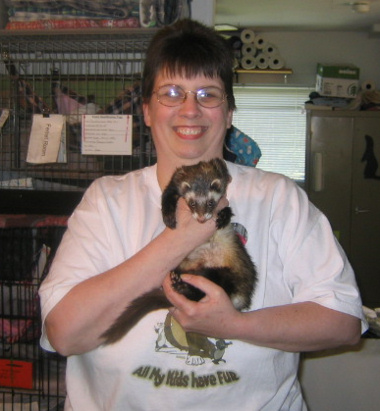 Sebastian with his not so far away far away mom Joy D.

Sebastian came in on January 1 2007.

He went to the Rainbow Bridge on July 16, 2008

Sebastian is one of five that came in January 1, 2007 they lived in Fulton New York. All these kids were 6 yrs of age or older, had not had any other family, their human was having a baby so decided the fur kids would be better off here. I tried to explain that was not the case, that they may not even survive the surrender. I was told by his previous owner; Doctor Edwards had seen Chase for anal gland issues. Loretta G. did most of the screening of these kids prior to them coming here, again explaining that the kids would not do well being surrendered at this stage in their lives. Mary B and Joy D. picked them up and delivered them to me.

I had to treat Sebastian for shelter related stress ulcers. I force fed him every couple of hours soup (his kind) made from the Wal-Mart brand kitten food that they were all fed, that is all they would eat for weeks. He takes his food brand of soup better than the other. Because of Louie's adrenal issues, he was tormenting the girls and Sebastian so I separated them for health reasons. The girls passed on within weeks of arriving here. Sebastian is a happy little boy because he has a far away mom that comes to see him from Utica, New York.