Pollyanna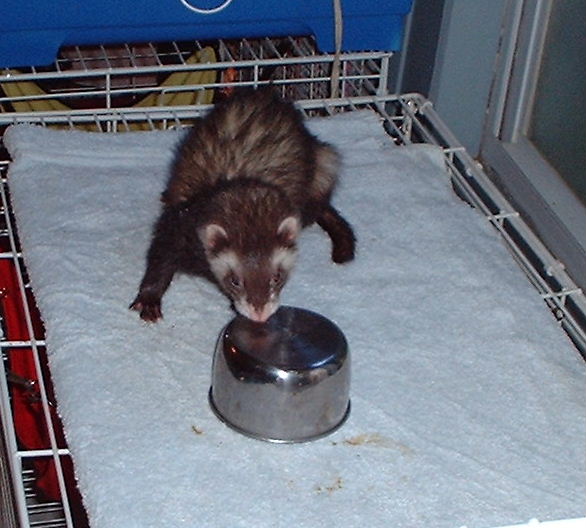 Pollyanna the 5 year old Sable

Polly left for Rainbow Bridge on November 23, 2002 due to heart related problems.

Polly came from Clifton Springs on May 10th 2002 very adrenal, insulinomic, and blind. Born in January 1997, Polly had spent her last 3 years before coming here, living in a fish tank. I traced her back to have come from a shelter in Rochester to Clifton Springs then here. I got her in to see Doc. Edwards, he did the adrenal and insulinoma surgery in June 2002. Polly has since bloomed to be a wonderful, gentle blind little girl that gets to have soup two times a day to keep her sugar levels in proper order.