Pinky aka Princess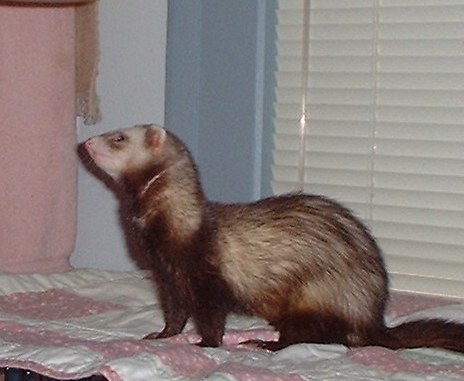 Pinky is a 2 year old brown Sable
DOB November 22, 2001

Pinky earned her Wings February 18, 2006

Pinky is a 2 year old female ferret that came here for rehabilitation. She is a sweet sweet baby girl that loves to be loved. She is Bravehearts play time pal. Surrendered to the shelter on September 01, 2003.