Sampson aka Monkey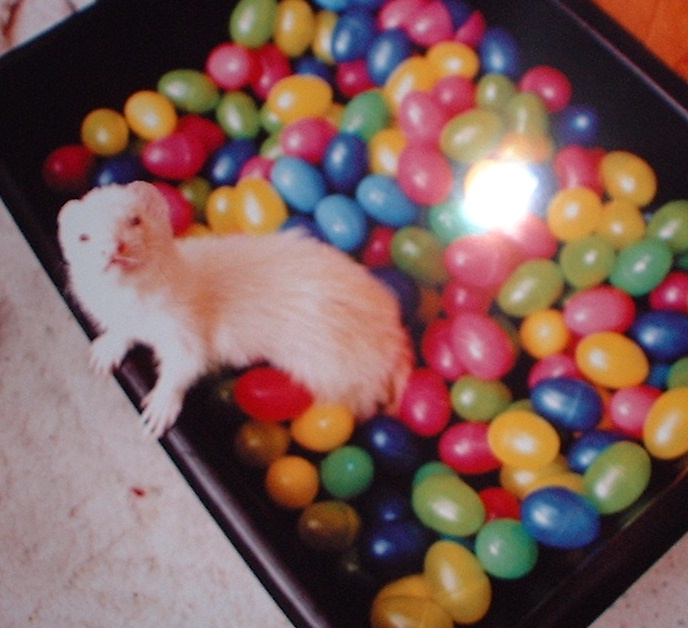 Monkey was a 6 year old Albino Angora.

Monkey left for the Rainbow Bridge on September 11, 2002.

Monkey aka Monkey Face is a true angora ferret. He came to the shelter from Massachusetts. He and several others were surrendered as their human was no longer able to care for them. Monkey liked to leave scars on my body. He has since given up biting.

Monkey had developed a heart problem, he died due to complications with the heart problem.

He was sponsored by a shelter friend in Florida.